Eurostampi promotes the quality culture through the dedication of every subject who works in and for the company. Thus, everyone is aware of his role and responsibility in order to achieve the company quality goals and its continuous improvement, even actively collaborating with each other.
"The complete customer satisfaction, based on his evident or implicit needs and expectations, is achieved thanks to everybody's participation in order to grant the products' and given services' quality".
This is realized through the methodical application of the instruments planned by the Quality System according to the requirements exposed in the regulation UNI EN ISO 9001:2015, in order to be considered by the customers as a partner who improves his working quality and follows his emerging needs.
The company's organization and functioning are based on well-defined processes, realized in a systematic, organized and documented way: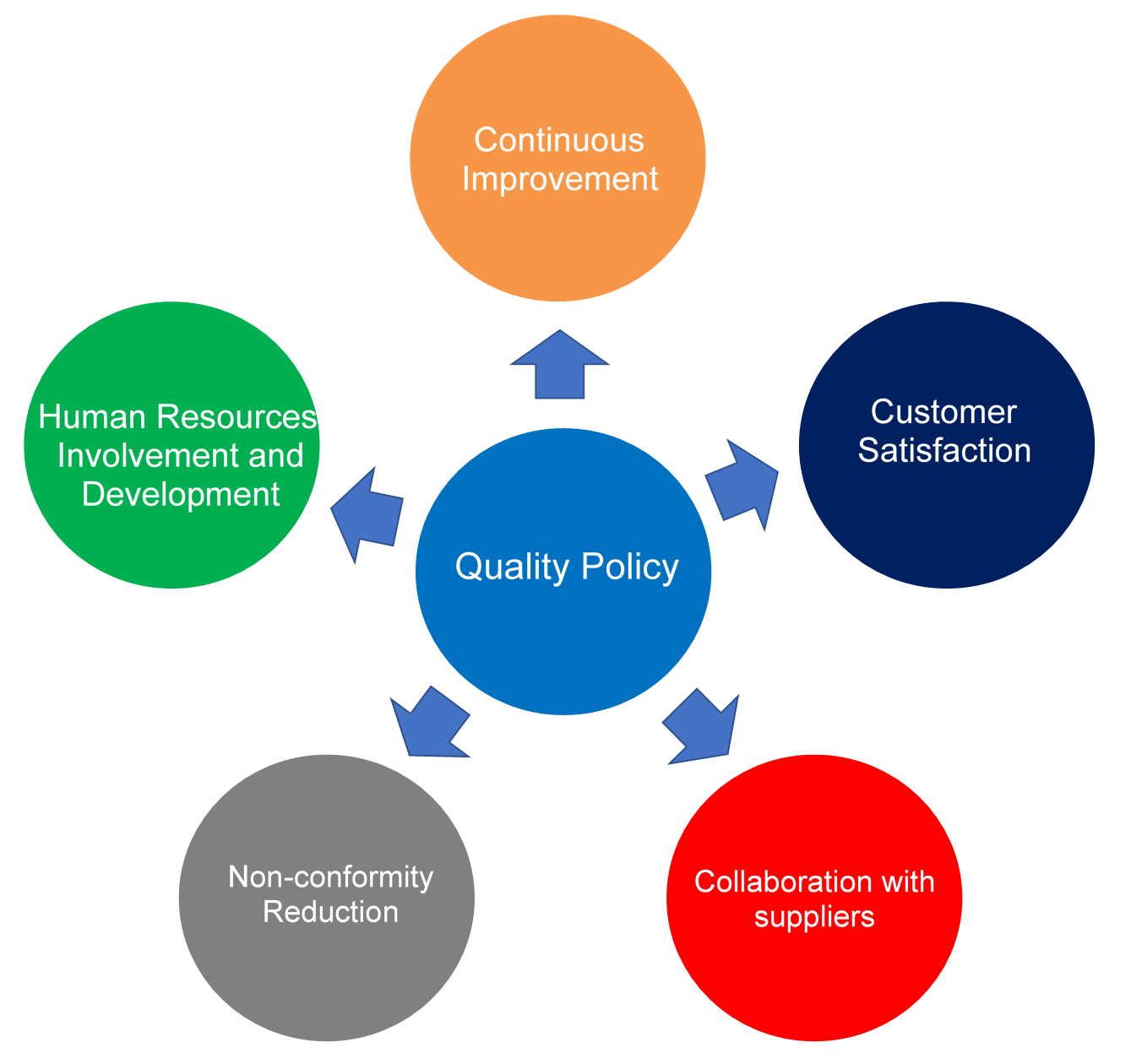 Human Resources' Involvement and Development
Man is in the first place, especially his participation and responsibility. He's aware of which his areas of competence are and where to focus his efforts and time. Team work and staff involvement in every level is encouraged by the Management and has to be applied in every working level with Quality goals sharing through education, training, monitoring and effective communication.
Continuous Improvement
we optimize the productive processes through the constant investment on resources.
we keep high the products' competitiveness and an excellent price-quality ratio with continuous adjustment of productive capacity and flexibility.
Customer Satisfaction
we control the level of customer Satisfaction in order to improve the perceived Quality, prevent complaints and respect the contractual delivery terms and the high requested product/service quality.
Non-conformity Reduction
we optimize costs and minimize the wastefulness.
we remove product non-conformities through controls in each work phase in order to avoid flaws and minimize waste.
Collaboration with suppliers
we verify and evaluate the Quality of products' and services' supplies.
we promote collaboration to grant an overall and wide company Quality (internal and external).